New Updates from AJA
The Latest Updates from AJA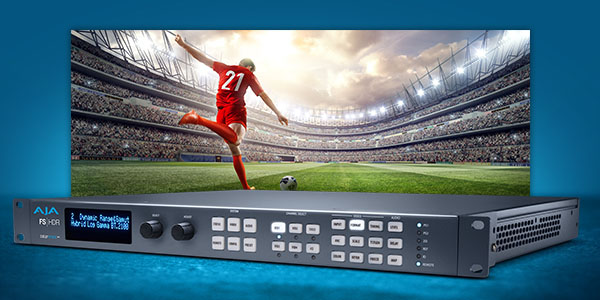 FS-HDR v3.2.1
New Parameter Names for User LUT and Dynamic LUT Menus
FS-HDR v3.2.1 is now available, a free update that introduces new User LUT and Dynamic LUT menu parameter names for more consistency with industry terms. Additionally, the update features an improved Web UI when selecting BBC HLG LUTs.
HELO v4.2
New Extended Recording Timing Features
Introducing HELO v4.2, a free firmware update that extends recording times and includes several key bug fixes. HELO users can now continuously record up to 12 hours with the standalone H.264 capture, streaming and delivery device.
RovoControl v3.0.1 for macOS
New macOS Catalina Support
macOS RovoControl users can download the free v3.0.1 update today for new macOS 10.15.x Catalina support. RovoControl is powerful, free software that offers easy control of RovoCam and all of the main camera features, including zoom, iris, and focus.
Mini-Matrix and DataCalc iOS/iPadOS Apps
iOS/iPadOS 13.x Support and Full Screen Capability
New updates for AJA Mini-Matrix and DataCalc are now available on the iOS and iPadOS App Stores, featuring new support for iOS and iPadOS 13.x, full screen capability for newer devices and various bug fixes. Additionally, DataCalc now supports multitasking for iPadOS.
These apps are available only on the Apple App Store for iPhone and iPad.